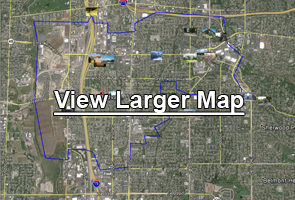 The Mail Express Store
406 E 300 S
SALT LAKE CITY, UT 84111
(801) 364-7447 (SHIP)

(801) 359-6030
HOURS OF OPERATION
Monday - Friday
8:30 am - 7:00 pm
Saturday
9:00 am - 5:00 pm
UPS AIR PICKUP TIMES
UPS GROUND PICKUP TIMES
FedEx AIR PICKUP TIMES
FedEx GROUND PICKUP TIMES
MIDVALE's Authorized Shipping Center for UPS, FedEx, USPS and UHAUL.
Cut Off Time For FedEx and UPS Air and Overnight
Mail Express has one of the latest drop off times in the Salt Lake Valley. You can bring your air packages and letters as late as 6:30 pm Monday through Friday and 4:00 pm Saturday and they will go out that same day. Priority overnight letters and boxes are usually delivered by 10:30am the following day. Second Day and Third Day air are delivered the 2nd and 3rd day after you come in.

Delivery Times For Ground UPS and FedEx
Ground shipping costs less than air shipping but usually takes longer. Ground shipping to the West Coast takes 2 or 3 days and 5 or 6 days to the East Coast. To see a color coded chart showing the number of days for ground packages to be delivered use our Ground Shipping
delivery charts
.
What sizes Can You Ship UPS, FedEx or US Mail
Mail Express ships UPS, FedEx and US Mail crates, packages and boxes all over the world. These boxes and crates can be a little bigger than a footlocker or a small hope chest. If your box or crate or furniture is bigger than a small hope chest (46" x 20" x 20") and you want to send it internationally, i.e. outside the United States, we will send it Air Freight. For rooms of furniture and entire homes see bellow under HOW TO SHIP FURNITURE AND DO SMALL MOVES.
Find a UPS and FedEx location to ship your box
If your item is already properly boxed then just use our
UPS and FedEx
location to ship it. And to help you do-it-yourselfers we have shipping supplies galore. And if you need to ship artwork or fragile heirlooms, or furniture, no problem,
Mail Express
has the expertise and experience of 34 years.
But what if you have more than just a box or two, "Who you gonna call" they ask on Ghost Busters - if you find yourself overwhelmed by an Estate Sale, or maybe you sell your home and want to ship or move your furniture and possesions to children and family simply call or email
Mail Express
Mail Express has packaging and crating services and discount packing and moving supplies
Mail Express does Packaging and Crating
Mail Express packs household items everyday, from books in a box to artwork, TVs, speakers, china and baby cribs, but please no babies. Bring your items to us to be
packaged or crated
or call (801) 364-7447.
Discount Packaging and Moving Supplies
Mail Express has both the stronger type shipping boxes and the less expensive Moving Boxes. We have discount prices on bubble wrap, tape, loose fill peanuts, stretch wrap and have hundreds of boxes in stock. And remember, Mail Express has Free Delivery of
Packaging and Moving Supplies
in Salt Lake City with orders over $75
Mail Express is UHAUL dealer
Mail Express carries a complete line of UHAUL supplies. To keep our parking for our customers, we don't carry the larger UHAUL trucks. Instead we specialize in Cargo Vans (inside dimension: 9 feet long by 5 feet 7 inches wide by 4 feet 5 inches tall).
How To Ship Furniture and Do Small Moves
1) Mail Express Packages, Boxes, Crates and Palletizes2) Mail Express Ships Furniture, Small Moves and Freight Nationwide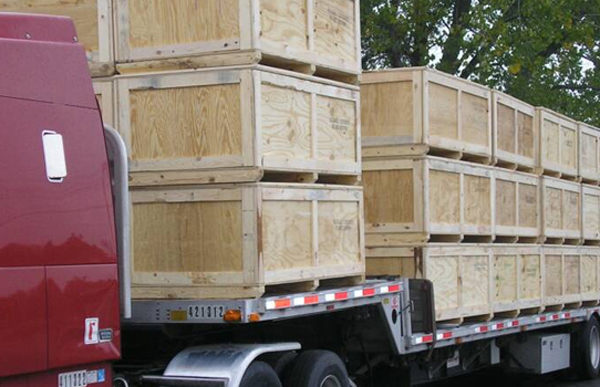 Mail Express specializes in small moves and
furniture shipping
around the country. Mail Express ships by PODS, Liftvans, Pallets, Consolidated Moves, Cargo Containers, and with 3rd party Agents. For 1 or 2 pieces of furniture we will pick up your furniture in Salt Lake for $40. From Utah County, Davis County or Summit County for $75. Or save this pick up fee and drop it off to us at
Mail Express
Monday through Friday 8:30am to 7:00pm or Saturday 10am to 5pm. For larger pickups eg. estate sales we will send our moving truck to your location to inventory your items and bring them back to
Mail Express
for process. Mail Express will crate or palletize your single piece of furniture or your group of boxes and furniture and send it anywhere in the United States
Mail Express specializes in properly packing fragile and high-value items, including antiques, art, electronics, crystal, china and porcelain.
Mail Express courier and delivery service
To most people "courier service" is the person on a bike going in and out of traffic to deliver a letter. But a full service Courier and Delivery company can ship, move and do a great many things. And you can schedule your courier and delivery job online
right here
or call
(801) 364-7447
for our Delivery Service.
Our Courier and Delivery Service rate for a man and a truck is usually $50 per hour. You can schedule your Courier and Delivery Service by
a) call (801) 364-7447
b) use our
Courier and Delivery
booking page
c) email us at
delivery@shippingconnections.com
Consider:
1) Time Sensitive Parcels
Not just a document here in Salt Lake but a part or equipment to a company, oil field or construction site.
2) High Value, Important and or Fragile e.g.
3) For pick up and delivery of packaging and moving supplies, office furniture, refrigators desks and more.
We can even pick up your furniture at IKEA or RC Willey and deliver and assemble at your home or office. Paintings, Jewery, Cash, Collectibles, Sensitive Documents delivered around the world.
4) When a specific signature is required
5) Gun Safe and Piano Moving
When you are moving an entire home call a
moving company
. But when you need gun safe or a piano moved call our delivery service!
Mail Express has additional shipping help and calculators including:
1)
How to calculate Furniture Weight
2)
How to get Wholesale Prices on Custom Boxes
3)
How to Ship Your Car
4)
How to Get A Printable Zone Chart
5)
How to Build a Crate
6)
How to Get Moving Help
7)
How to Find A Zip Code
8)
UPS, FedEx, USPS Tracking
Directions to Mail Express on our contact page.