Movers and Moving Service
Overview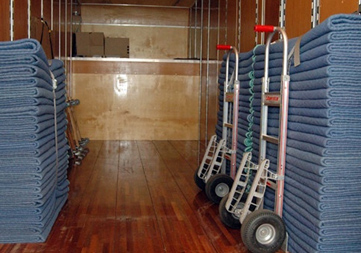 We understand that moving homes can be an emotional and stressful time. We take extra care with your belongings and ensure a smooth move. We are fully licensed and insured and provides free estimates, packing, residential and commercial service, and of course, quality equipment. Short notice moves are welcome. Of course, Moving Connections pads all of your furniture and are staffed with experienced packers for all your packing needs. We carry a full supply of packing materials. Delivery of items can be easily arranged.

Special attention is always paid in moving all your fragile and delicate items. Our concern and care for our customers is personal, but our service is entirely professional. Our crews are trained in the latest industry practices. We have years of experience in packing, loading, and moving items from one place to another. At Moving Connections, we're very careful and treat your possessions with the respect they deserve. Our intention is to transport your things from one place to another without a scratch.

As we mentioned before, we love to make things easier for our customers. This includes the price. Our rates are some of the best in the industry. We offer free estimates without enforcing obligation on you. You'll find that our rates are very competitive for the high quality of service we provide.

We treat all our customers as equal and take local and long distance moves very seriously. No matter what the scale of the job is, we are well equipped to handle it.
Labor Only Long Distance Moves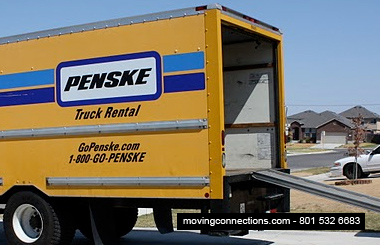 Get our professional movers to help you load or unload. If you're a "do-it-yourselfer" and want to use your own rented truck to move your goods, but want trained and experienced professionals to wrap, pad, and load your truck, we can do what's called a "labor only" move.

Labor only is when you do not need a large moving truck or you already have a moving truck and you just need the man power of professional movers to help assist with the loading and or unloading or both.

With a labor only move, we send two or more men to shrink wrap your furniture and then pad it with quilted blankets (which you can purchase from us) and load it and secure it professionally on your truck. Then we will package your other items and load them on the truck in a professional manner.
POD & Pallet Shipping For Your Small Long Distance Moves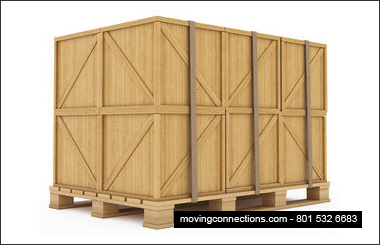 As you look around at all the stuff you've accumulated over the years, you may wonder how in the world you can get it all packed in time for your move. Not to worry, our professionals can provide full service moves that begin with helping you get all of your belongings into boxes and on their way to your next home.
Get A Uhaul Truck Rental From Moving Connections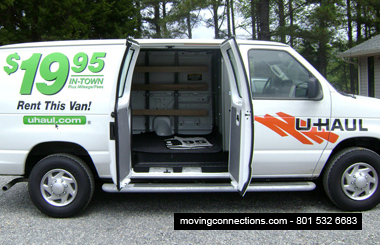 For your small local moving needs Moving Connections rents Uhaul Cargo Vans and sells Uhaul boxes and supplies to help you move yourself around Salt Lake City and throughout Utah.