USPS Shipping
Mail Express ships small and large packages worldwide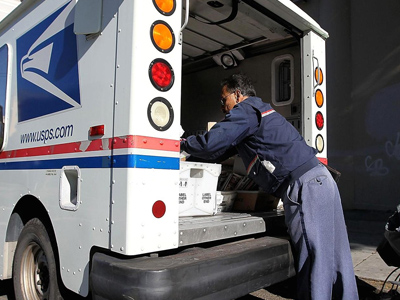 Our Mail Express Store serving Salt Lake City offers the following US Mail Services:
Express Mail - Delivering 7 days a week, this is our fastest domestic service offered by USPS for time-sensitive letters, documents, or merchandise.
Priority Mail - Get more for your money with fast domestic service in 2 to 4 business days based on where your package starts and where it's being sent.
First-Class Mail - Fast and affordable service similar to Priority Mail (usually in 1 to 5 days) for standard-sized, single-piece envelopes and small packages weighing up to 13 oz.
Parcel Post - Reliable and economical ground service for less-than-urgent (2-8 business days) deliveries and oversized packages.
Media Mail - Media Mail is a cost-effective way to send books and printed materials. This service has restrictions on the type of media that can be sent.

International Mail is also offered by Mail Express:
Mail Express International - Affordable and fast international delivery (3-5 days) to more than 180 countries with a money-back guarantee to select countries.
Priority Mail International - Reliable and affordable way to send mail and packages to more than 180 countries (6-10 days).